Wellness & Spa
Wellness & Spa Camping Stobreč Split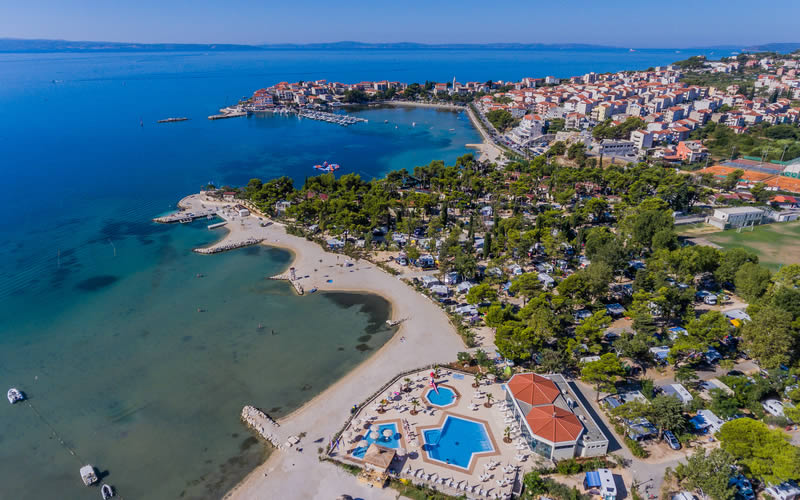 Opening and closing time of our Pool and Wellness & Spa zone will depend on Campsite Management decision. This zone might be closed during your stay.
Our Wellness and Spa zone was created to offer you a special and peaceful relaxation area. It consist: three outdoor pools, Finnish sauna, Bio sauna and Infrared sauna, Whirlpool, Gym and relaxation area.
This zone is not included in accomodation costs. Daily tickets can be bought at the Wellness and Spa reception.
Info - Pool area: DOWNLOAD - POOL AREA
Information about our swimming pools
SWIMMING POOLS
POOL 1
140 m2, 150 cm depth
(pool with waterfall, massage jets, jacuzzi, geyser, hidromassage beds)
POOL 2 - CHILDREN'S POOL
36m2, 60 cm depth
(pool with lighthouse with water slide, geyser)
POOL 3 - WITH A BAR
65m2, 45 cm depth